Taction!
exposure therapy app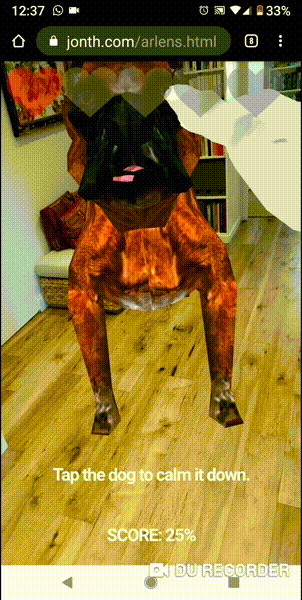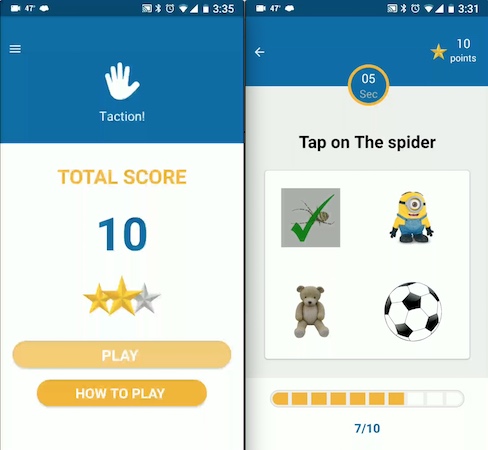 Taction! is a prototype for a simple exposure therapy game for children who suffer from Obsessive Compulsive Disorder and/or anxiety-related issues. The app rewards users for tapping on images that heighten their anxiety. The images can be initially selected by a child's parents or therapist, tailoring the app to the child's individual needs while also allowing families to become more directly involved in their child's progress.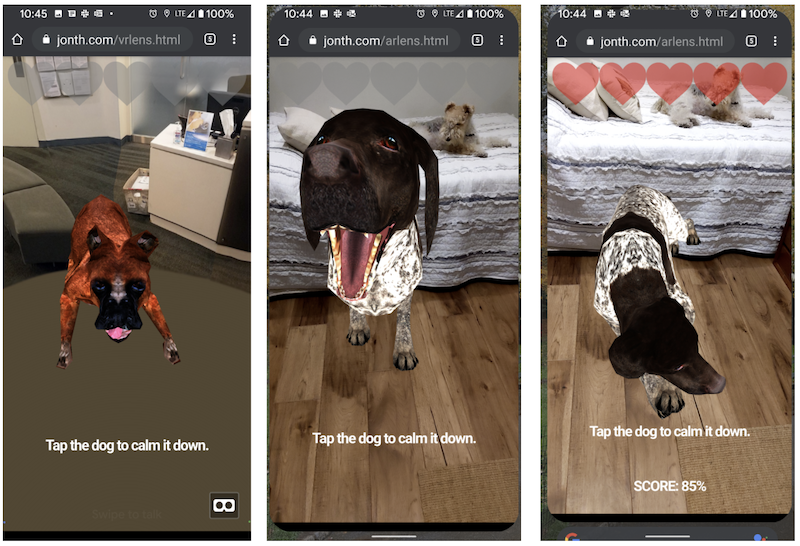 Taction! AR is a prototype for an augmented reality version where you must explore your virtual or real surroundings to approach an interactive, 3-D avatar representing real-world animals that triggers your anxiety. For example, you must calm a barking dog down by petting it with a virtual hand.
Current state
Taction! and Taction! AR are currently prototypes and are being evaluated by clinical experts at the Child Mind Institute for further development. The next stage will be to test the app on patients, to assess the relative efficacy of a digital rendition of exposure therapy.
---