Questionnaires study
to select informative questions
---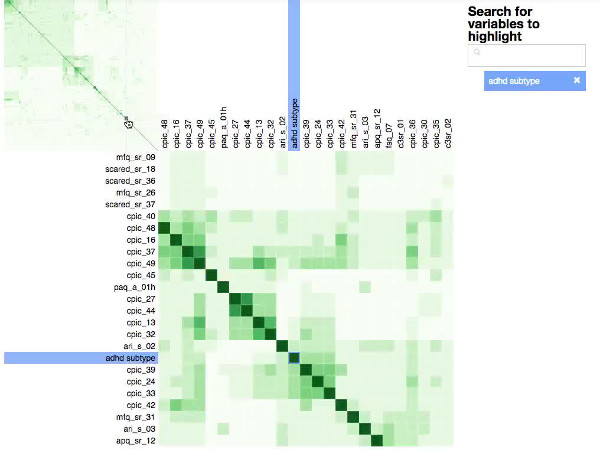 The image above arose while using MIT's Probabilistic Programming Stack, one of the tools we are using to explore questionnaire data.
Code

concurrence topology
---
Until our own comprehensive questionnaire is ready (see M3Q), we would like to know which questions in existing mental health questionnaires are most predictive of a psychiatric diagnosis. The 10,000-participant Healthy Brain Network project already makes use of many mental health questionnaires, so we are using a variety of data-driven methods (machine learning, probabilistic programming systems, persistence homology) to find which of these questions are most informative. Once complete, we will make the software and results openly available.